HI, MY NAME IS BILLY OBRIEN AND THIS IS MY COMING OUT STORY

My story begins in Massachusetts. Born to Italian and Irish emigrant families. We traveled by train to live a new life in California where we lived in a 1950's track home. In our neighborhood an old farmhouse was repurposed as a youth center. I was fascinated by its architecture and wondered about the history of this cool old building. I felt different from my mates who were only interested in ping pong and running around in the strawberry fields. My interest in historic homes, their architecture and history stayed with me as I grew up. All the homes/apartments I lived in as an adult have been historic (sans 1), right up to our current home we purchased in 1999, a 1921 Mission Revival. My serious education on restoration and renovation began then and was hard won. Home restoration is detailed work and sometimes backbreaking. Although it can be completed at different levels, I went for level 10 (everything period). We learned from books, other enthusiastic neighbors, workshops, Google, YouTube and many other sources.
In 1986 I was introduced to Long Beach. I lived with my sister in a historic 1920's walk-up apartment on Chestnut. When my sister and her husband moved on to West LA, our family would regularly meet in Long Beach, since it was ½ way between our homes. We spent time exploring the city. We had picnics on Alamitos Beach, lunched at Belmont Brewing Company and Shoreline Village. We walked down Pine street and explored the downtown. I recognized that Long Beach was a growing city, intent on being a destination.

In 2014 I became a REALTOR®, in order to share my love of homes with others. Historic houses aren't the only ones I love but they are my favorite. The timing was great because my sis and bro-in-law decided to move back to Long beach. For about a year we searched the neighborhoods of Long Beach for their forever home. We looked from Alamitos Heights to Wrigley area. We searched near Carroll Park, Craftsman Village and Belmont Heights. While researching for my family's home, I found out Long Beach has 18 historic districts - which is amazing. The fact the city would recognize and designate so many portions of their city for historic preservation is remarkable and admirable. In 2018 I had the extreme pleasure of helping my family sell their home in Venice Beach and guide them through the steps of purchasing an amazing 1928 Spanish Colonial Revival home in Wrigley.
If you are wondering, my coming out story has to do with how I have loved historic homes since a very young age and how I fell in love with the City of Long Beach. I have been studying Long Beach's historic districts and I have decided to reach out and provide support to people that would like to locate historic homes in Long beach. Part of my education has been in learning and then sharing with others. The process of restoring our home and working with friends and neighbors has been a rich and rewarding experience. I have picked up many skills in the 20 years we have owned our home. I want to share my knowledge and skill set with you and hopefully help you find or sell a historic home in Long Beach.
I have created www.longbeachcahistorichomes4sale.realestate to be a resource for you. You can search for homes, look at each of Long Beach's historic neighborhoods and obtain other helpful information. I look forward to meeting you in the future.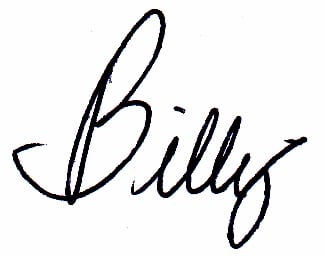 BILLY OBRIEN | REALTOR® | 714-262-9059 | DRE# 01952648 | hello@iambillyobrien.realtor
PRICING STRATEGY ADVISOR | CERTIFIED NEGOTIATION EXPERT | FIRST TIME BUYER SPECIALIST