Ted Wells is the principal at Ted Wells living : simple LLC. His designs include houses, commercial buildings, monasteries, gardens, and neighborhood and community planning projects throughout the U.S; packaging design, logos, retail spaces, and restaurants. He is also CEO of Ekströmeld LLC, his family's five-generation furniture and lighting firm. His work also includes the restorations of significant historical properties by noted architects such as Henry and Charles Greene, R.M. Schindler, and Irving Gill. His historical planning consultation has included reuse plans of the Presidio in San Francisco, the Long Beach Naval Shipyard, and Exposition Park in downtown Los Angeles. He is currently coordinating the documentation for a proposed historic district in Sacramento, whichincludes the city's most popular urban park and numerous historic structures and neighborhoods.
He is on the annual conference planning board for the California Preservation Foundation; Advisory Board of the Society of Architectural
Historians, Southern California Chapter, a life member and former president of that organization; life member of Laguna Niguel Historical
Society and Orange County Historical Society; and past Chairman of the Board of Trustees of the Museum of Architecture.
He is a trustee of Ted Wells Trust, an entity dedicated to arts and architecture, culture, and education. He also coordinates the trust's lending of artwork and decorative arts to museums in the U.S. and internationally. This includes the Greene & Greene exhibition at The Huntington Library along with art and design exhibitions at the Smithsonian's Renwick Gallery, Boston Museum of Fine Art, The Ashmolean Museum at Oxford University, Long Beach Museum of Art, The Monterey Museum of Art, and an exhibition opening in 2017 at Centro Cultural Tijuana, and other national and international museums in 2018 and 2019.
Ted is also an author. His book on Rodin, Casting Shadows, was published in September 2013 and he was a contributing writer to Eva Zeisel: Life, Design, and Beauty, published by Chronicle Books in 2013. He is editor and contributing writer for Bohemian Crossroads; Art & Culture
Collide Then Subside on the Monterey Peninsula (2014); Bohemian Highways: Art & Culture Abide Then Divide Along the California Coast
(2015); and Bohemian Bridges: California as a Superstructure for Social and Cultural Change (2016). He is the author of upcoming books
including Images of America: Laguna Niguel; the mid-20th century architect Harwell Hamilton Harris, Romantic Modern; Horizon Homes: Living the Concrete Dream; Greene & Greene: Wood, Pattern, Proportion; a dozen children's books including Nofearatutu; See a Silla; and a book about architectural photographer Julius Shulman, Upside Down.
Over 200,000 subscribers listen to his podcasts on architecture, history, culture, and design each month at Ted Wells living : simple Arts, Design, and Architecture. For three years he appeared in the weekly Home and Garden Television network series "American Homestyles" and has
appeared on numerous PBS educational programs including the "Art of Architecture: Greene & Greene," "Architect Irving Gill: Fundamental
Truths," and "California's Gold: Architecture of the Desert." He is in the 2017 documentary film by Don Hahn, "The Gamble House," and is
featured at the Newport Beach Film Festival, Carmel International Film Festival, and PBS.
His design work has been featured in newspapers, including the Los Angeles Times, Orange County Register, New York Times, Washington Post, ABC (Spain); magazines, including Sunset, Organic Style, Angeleno, Riviera, Elle Décor, Casabella, Los Angeles, Orange Coast, and California Home and Design; and, books in the U.S., Europe and Australia, including Country Interiors by Taschen Books; Interior Spaces: New Designs for the New Millennium; and 1000 World Architects.
Since 1996, he has lectured at the New School of Architecture, San Diego; The Bartlett School, London; the University of Central London; the
University of the Basque Country, San Sebastian, and the University of Valencia, Spain. He was an architecture instructor at Saddleback College
in Mission Viejo, California from 2002 to 2004. Beginning in 2003, he has been a twice-annual architectural and arts guest lecturer at the
University of California, Irvine, and at the Osher Lifelong Learning Institute. His degree is from the University of Southern California.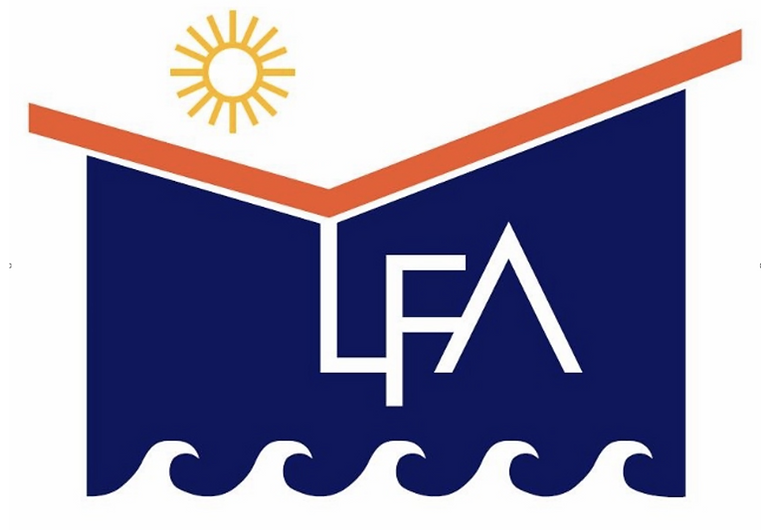 LAGUNA FRIENDS OF ARCHITECTURE