CLICK ON ANY PICTURE TO TAKE YOU TO ITS SOURCE
Morris Pocket Map of The City of Long Beach 1889Morris Pocket Map of The City of Long Beach 1889Morris Pocket Map of The City of Long Beach 1889
MAP OF PORTION OF LONG BEACH, c1920
A segment of this street in Long Beach was originally named American Avenue, a name provided by local developer William Willmore. In 1958, Gerald Desmond and other members of the Long Beach City Council decided to begin the process of renaming this stretch of road to Long Beach Boulevard.




WILLIAM E WILLMORE GRAVE MARKER



WILLMORE CITY ORIGINAL TOWN SITE OF LONG BEACH CALIFORNIA TILE MURAL


LONG BEACH BOARD WALK c1910
The Flossie Lewis House
I like this Long Beach Historic Home for some of its unique features. Key design elements of this Victorian single-family house include:
◊ A tall bell-shaped gambrel roof
◊ Ornate porch columns, and
◊ Stick-work under the gable.
Many Colonial Revival features are blended with the Victorian style.
The Flossie Lewis House, located at 628 10th Street, Long Beach, is part of the DRAKE PARK/WILLMORE HISTORIC DISTRICT. The house is also designated as a California Historical Landmark.

Long Beach, California 1933 - Ocean Boulevard
Exterior view of Pacific Auto Works in Long Beach, California. Building is a cement building with lined effect in stucco, salmon colored natural cement design. Tile under doorways. Schilling and Schilling, Architects.


Bilt-Well Millwork, Toledo, Ohio
Doors, windows, cabinets, mantels and mouldings are among the products described in the catalog. A postcard with the caption "Library the Barcelona Hotel, St. Augustine, Florida," is inside the catalog. The postcard verso has stamped text reading "Ask Mr. Foster,travel information free, cor. Second St. & Central Avenue,St.Petersburg, Florida."
1920–1929
CLIFTON'S CAFETERIA
648 S BROADWAY, LONG BEACH, CA


c.1936-2012 Obscured for nearly half a century under aluminum panels, the battered old facade of Clifton's Cafeteria is now visible from the sidewalk once again.



Buffums' main store at Pine and Broadway in Long Beach consisted of an older, 1914 building (right)
and a six-story 1925 addition.
Dorothy J. Markert (1932-2018)

NJ-born artist, was a Master Roycroft Artisan, Emeritus, printmaker and instructor primarily known for her silkscreens of stylized flowers in Arts & Crafts pottery, as well as landscapes, winterscapes, architectural prints, pottery, fiber art pieces, stained glass, jewelry and pottery.



Pictured here is an artwork from 2012-2013 featuring a vibrant scene titled Tree of Life.
Long Beach has multiple murals that hold significant history to the culture at the time they were created. These murals contribute such vibrancy to our city and we're happy to keep such a beautiful medium on display in the First Street Transit Gallery and through our partnership with the @artslb Eye on Design program that encourages and teaches young students on civic involvement, critical thinking, and creative problem-solving through a customized residency art program.
From "The Christmas Bird Census," by T. Gilbert Pearson,The Craftsman, Volume XXV, Number 3, December 1913.

Jennie Reeve / Townsend House
Front Door | Jennie Reeve / Townsend House
Linden Historic District | Large-scale, single-family homes
Sunbathing at Long Beach in front of the Bath House wearing suits, dresses and hats!




Long Beach's Seventh District holds the Annual Daisy Avenue Christmas Tree Lane Parade, a
unique community event sponsored by the City of Long Beach and numerous
local partners.
FIRST CONGREGATIONAL CHURCH
3RD AND CEDAR STREETS
Pilgrim Hall built c2001, First Congregational Church, Long Beach, CA. In 1971, an earthquake in Los Angeles led to new earthquake standards for public buildings in Long Beach. The sanctuary was retrofitted, but Pilgrim Hall could not meet standards and was demolished in 1975.In 2001, the congregation began construction of a 17,000-square-foot new Pilgrim Hall to replace the building torn down in 1975. The new building, plus the land purchased for two new parking lots, cost approximately $5 million.


The Wassail" by Charles Rennie Mackintosh

Charles Rennie Mackintosh
Architect, designer and water colourist. He was a designer in the Arts and Crafts movement and the main exponent of Art Nouveau in the United Kingdom. Married Margaret MacDonald in 1900

Margaret Macdonald, Frances Macdonald, J. Herbert McNair. The Glasgow Institute of the Fine Arts. c.1895

Even though there was outrage, the editor of The Studio was so impressed that he visited Glasgow and published two articles on the new group in 1897. He reminded Studio readers, "The purpose of a poster is to at- tract notice, and the mildest eccentricity would not be out of place provided it aroused curiosity and so riveted the attention of passers-by. . . . There is so much decorati




Arts & Crafts: The Designs of William Morris
William Morris is considered the father of the Arts & Crafts movement, a style of design that looked to handicraft and traditional

forms

and techniques. While you may be familiar with his wallpaper designs, Morris' impact goes way beyond his patterns. A socialist,

re

former, environmentalist and poet, Morris believed in the power of design to change the world.
William Morris (24 March 1834 – 3 October 1896) was a British textile designer, poet, novelist, translator, and socialist activist
associated with the British Arts and Crafts Movement
Arts & Crafts Movement in England
Greene and Greene was an architectural firm established by brothers Charles Sumner Greene (1868–1957) and Henry Mather Greene (January 23, 1870 – October 2, 1954), influential early 20th Century American architects. Active primarily in California, their houses and larger-scale ultimate bungalows are prime exemplars of the American Arts and Crafts Movement.
Long Beach's early settlers relied on surface water from springs and nearby rivers. They also tapped artesian wells fed by high pressure underground water like the one seen here.
In Long Beach, we turn on the tap, and water appears. It's clean. It's safe. It tastes good. Sometimes we flush and water disappears. And… if

we're being perfectly honest, that's good too. It's a kind of magic, really. It's pretty easy to take this life-giving resource for granted, even though its availability has not always been guaranteed. In the mid 18th century, water for drinking, cooking and washing was drawn from town wells, communal pumps and local rivers and streams. Septic systems were undeveloped, and most sewage was dumped untreated into rivers, lakes, or underground pits called "cesspools." Doctors and local officials did not yet understand that material from the ground's surface could move through soil to contaminate the groundwater feeding the wells and pumps. While drinking water may have been filtered to remove sediment, this failed to treat disease-causing microbes like bacteria and viruses. During a time when the importance of sanitation and hygiene was not clearly understood, the mid-1800s was plagued by deadly infectious diseases.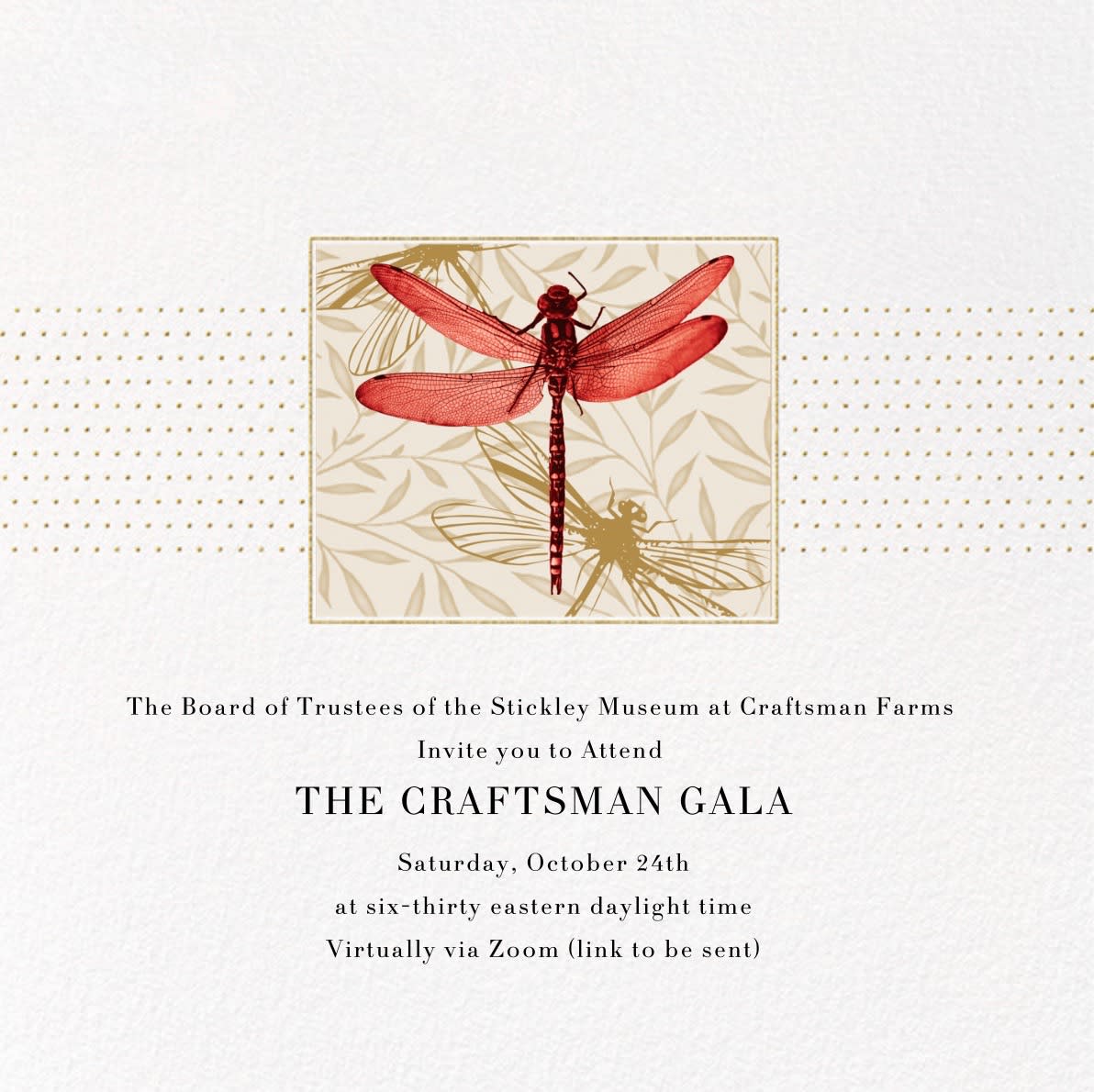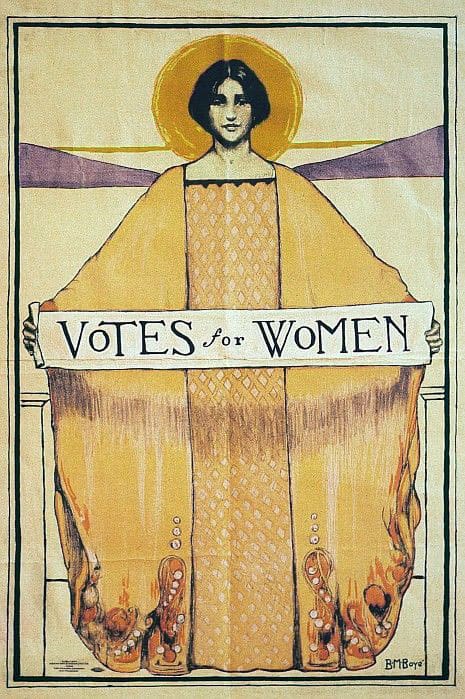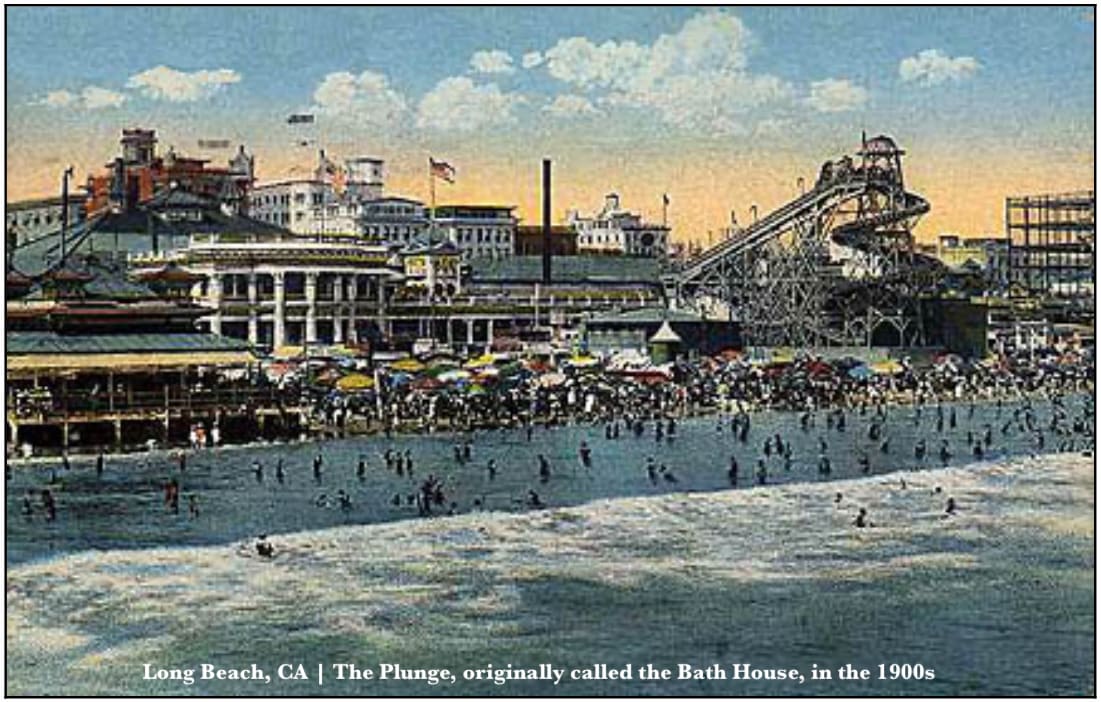 1902:The introduction of the Pacific Electric Trolley caused the city to grow both as a resort and commercial center.

From 1902 to 1910

Long Beach was the fastest growing city in the United States
Long Beach, CA c. 1910-1920

The Long Beach Shore Line as it Appeared in 1910



Map of Long Beach from 1938 by Thomas Bros.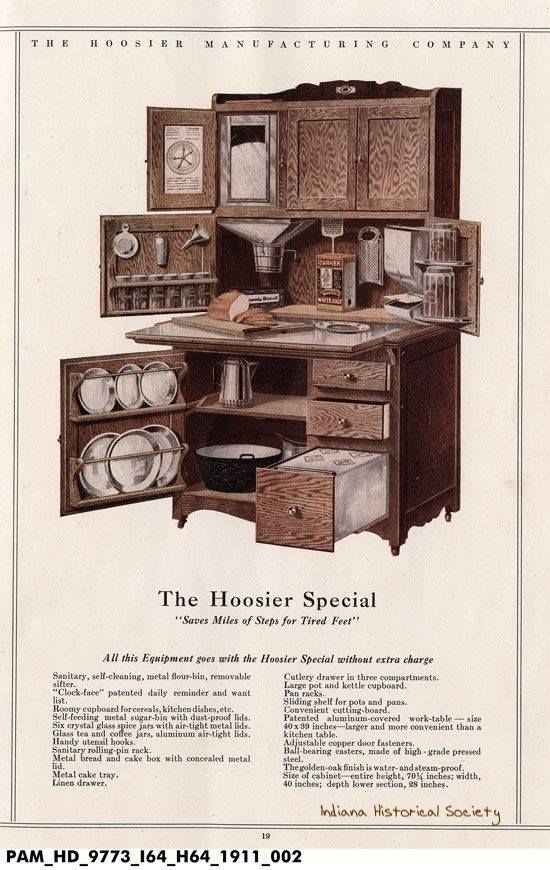 Hoosier Manufacturing Company | 1911

Baker's cabinets became popular in the late 19th century The free-standing cabinet included a table with drawers and an upper section

with shelves for storage. The Hoosier cabinet took this design a step further, with increased storage and built-in efficiencies such as

flour bins, mechanical sifters, and spice jars. The cabinets included several compartments to store all the various utensils, dishes, and

staple items a cook would need – making them all conveniently located within reach.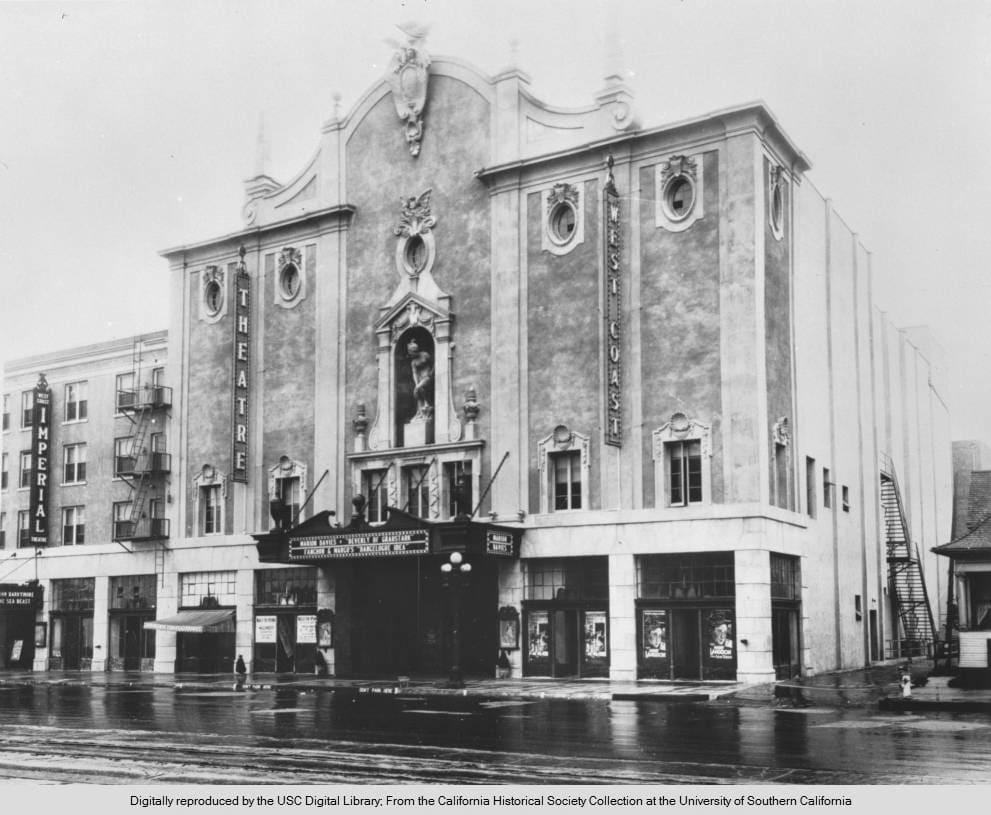 Photograph of an exterior view of Fox's West Coast Theatre in Long Beach, 1926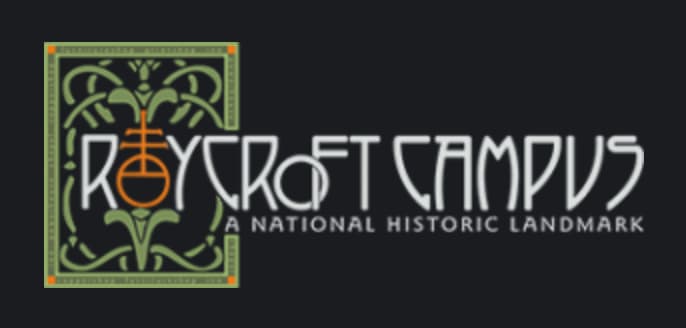 Arts and Crafts Conference | Sponsored by Guild of the George, Ruskin Society of North America & Roycroft Campus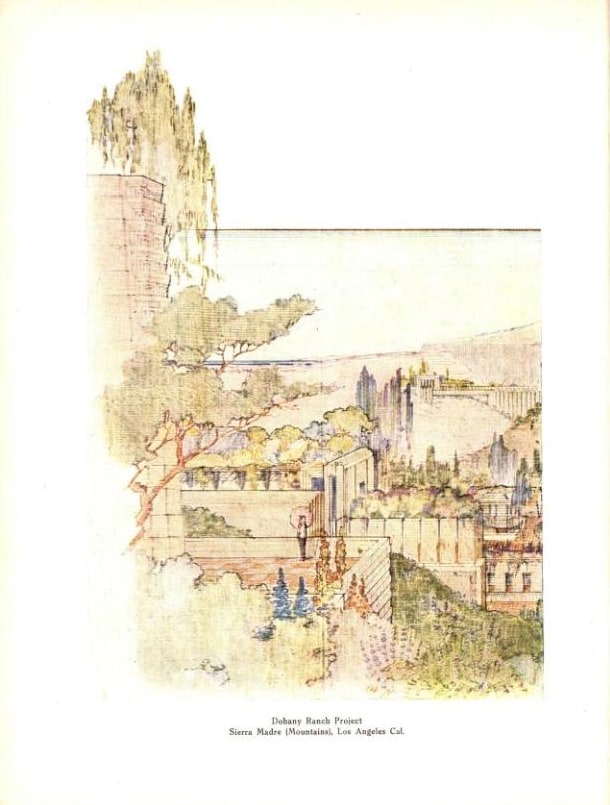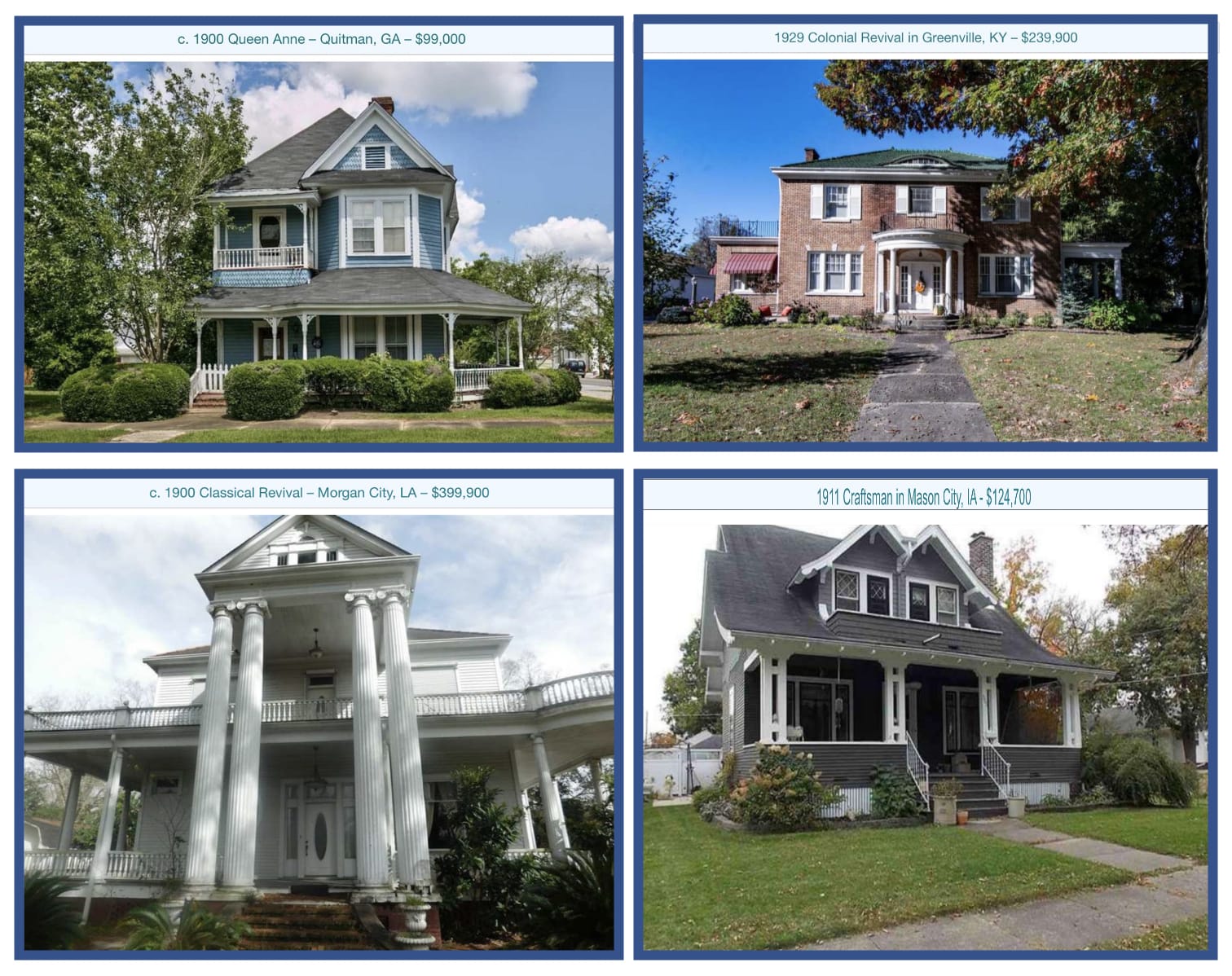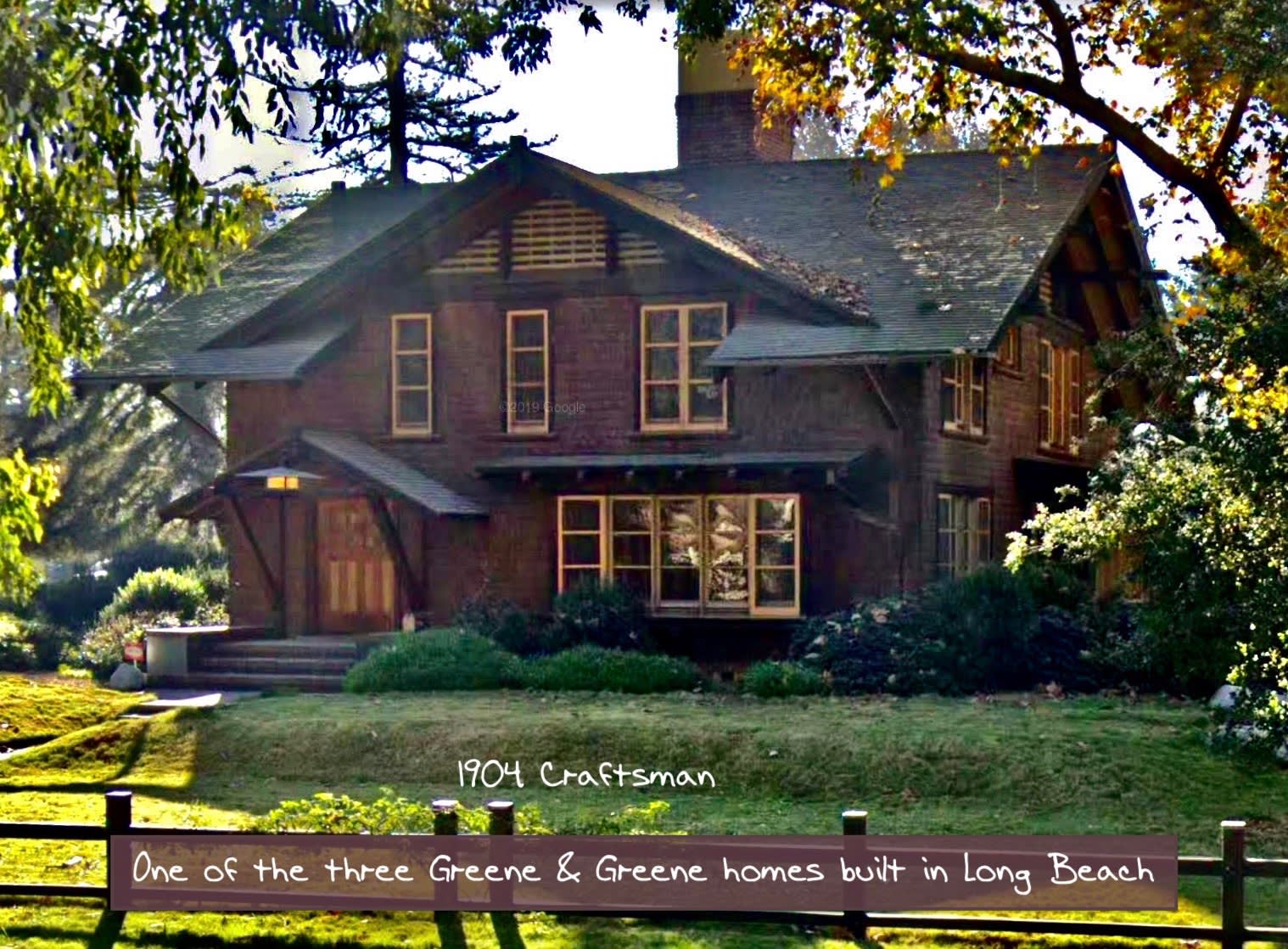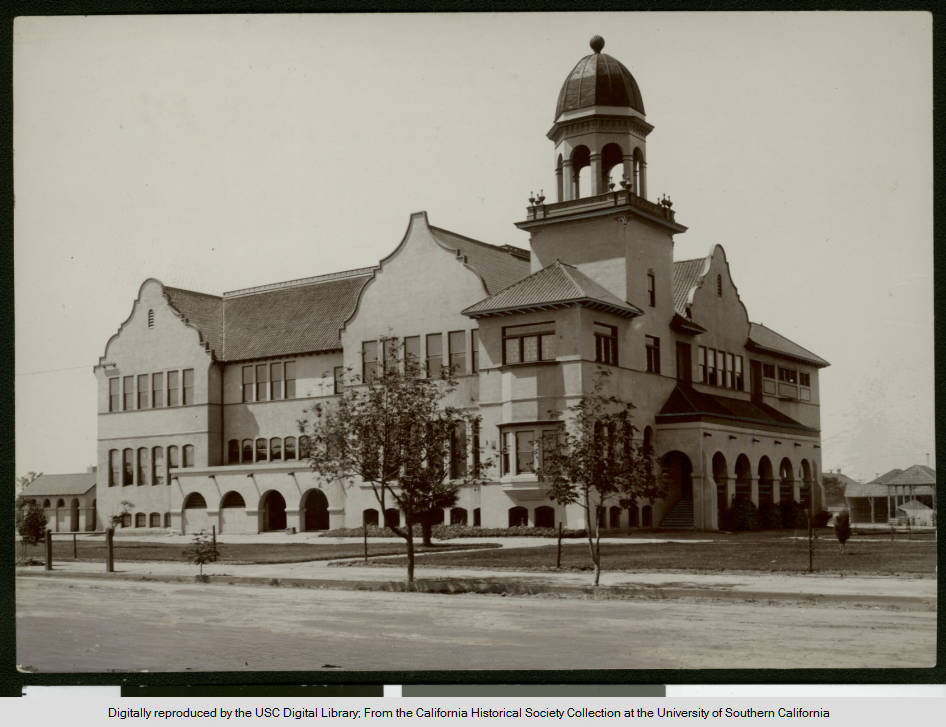 Long Beach High School | 1906.

The Mission-style school can be seen at center. It is a three-story structure with large archways leading to doors on the first floor. The walls are light-colored and covered with spackle, while the roof is covered with terracotta tile.
First House in Wrigley

Wrigley in the | 1930's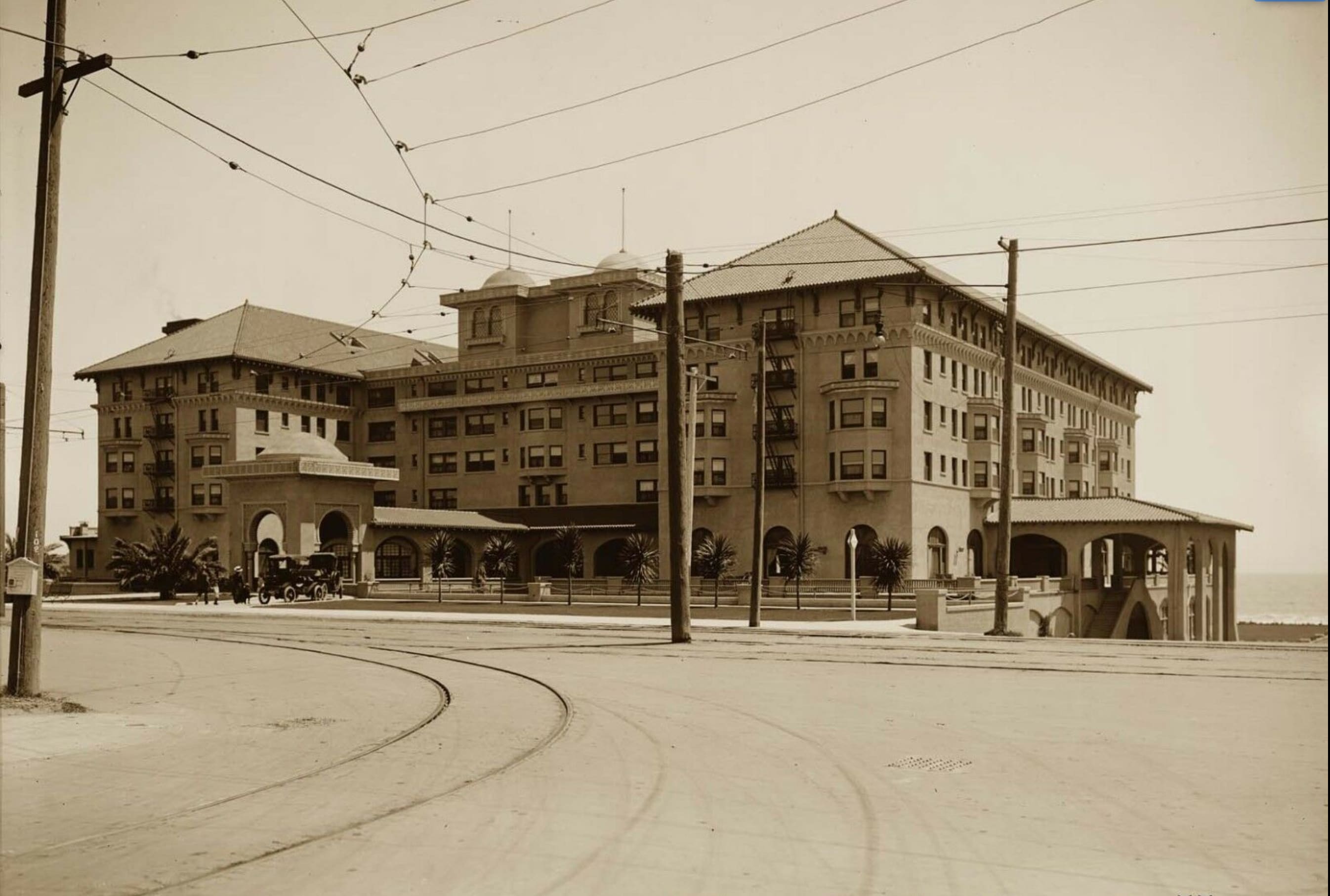 Hotel Virginia, Long Beach, California | 1910
The hotel was on the beach on the south side of Ocean Boulevard between Chestnut and Magnolia avenues. It was initially to be called the Bixby Hotel, named for the pioneering family.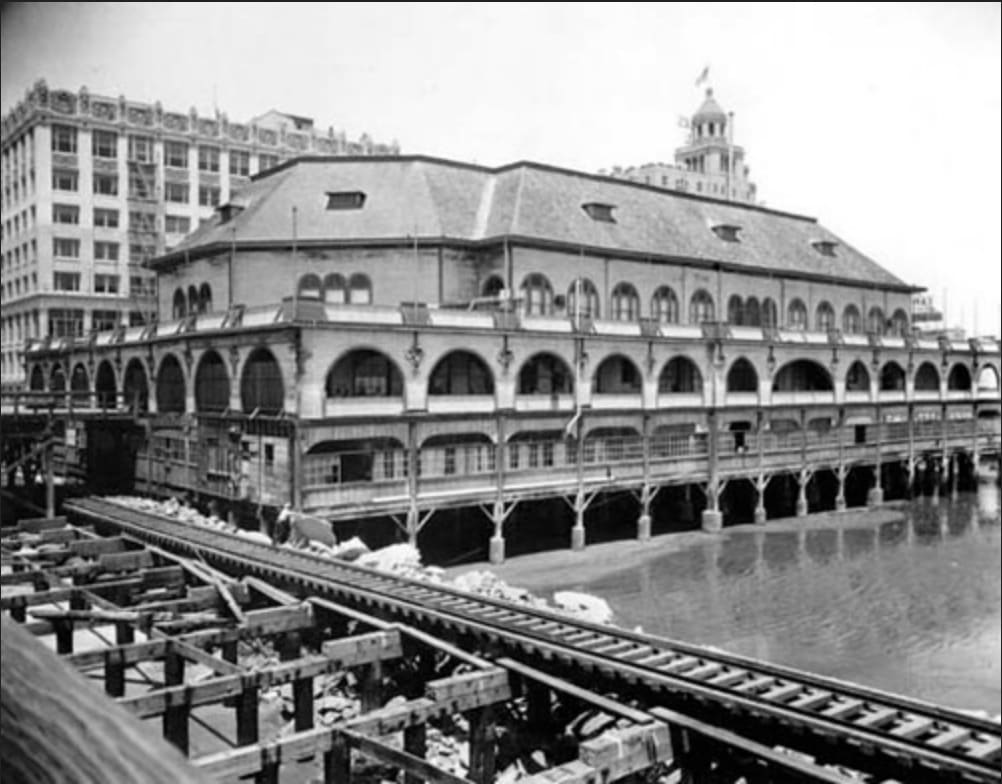 Long Beach Municipal Auditorium | 1910
View of the first Long Beach Municipal Auditorium extending onto the beach on pillars. The municipal pier is to the left.The first Long Beach Municipal Auditorium was built in 1905 on the east side of the municipal pier at Seaside and Pine Ave. for a capacity crowd of 6000. A wooden-frame construction with supporting pillars, the upper deck collapsed on May 15, 1913, during the "British Empire Day" celebration. The auditorium was replaced in 1932 by the second Long Beach Municipal Auditorium.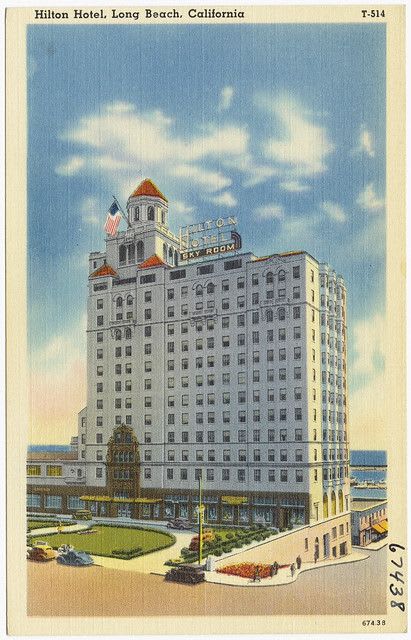 Hilton Hotel, Long Beach | 1930-1945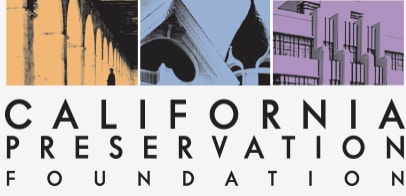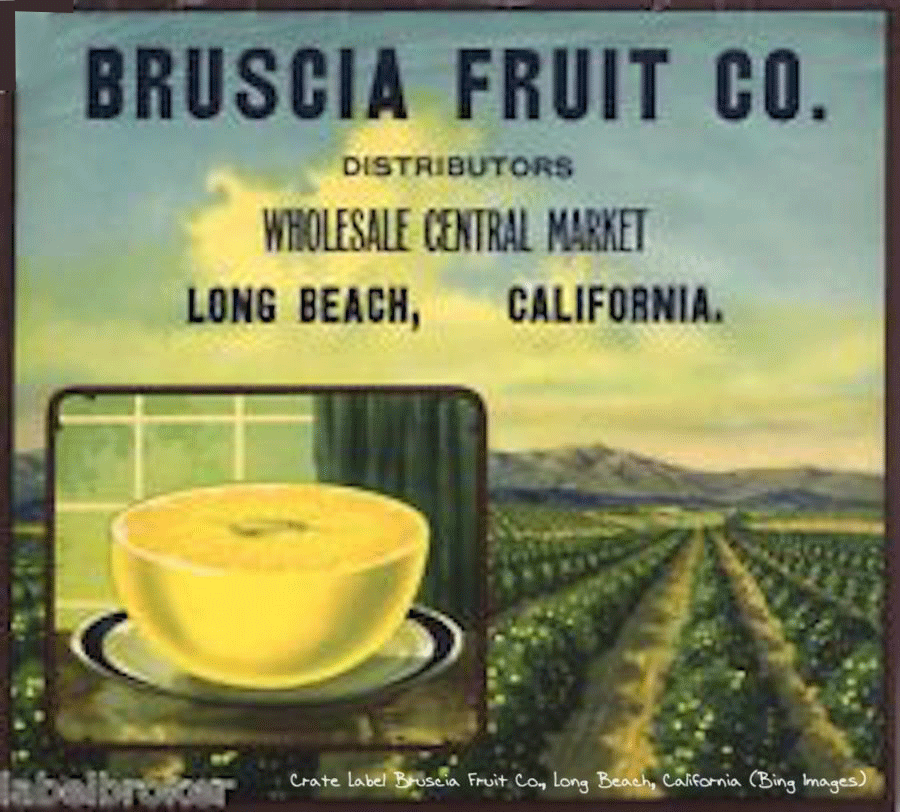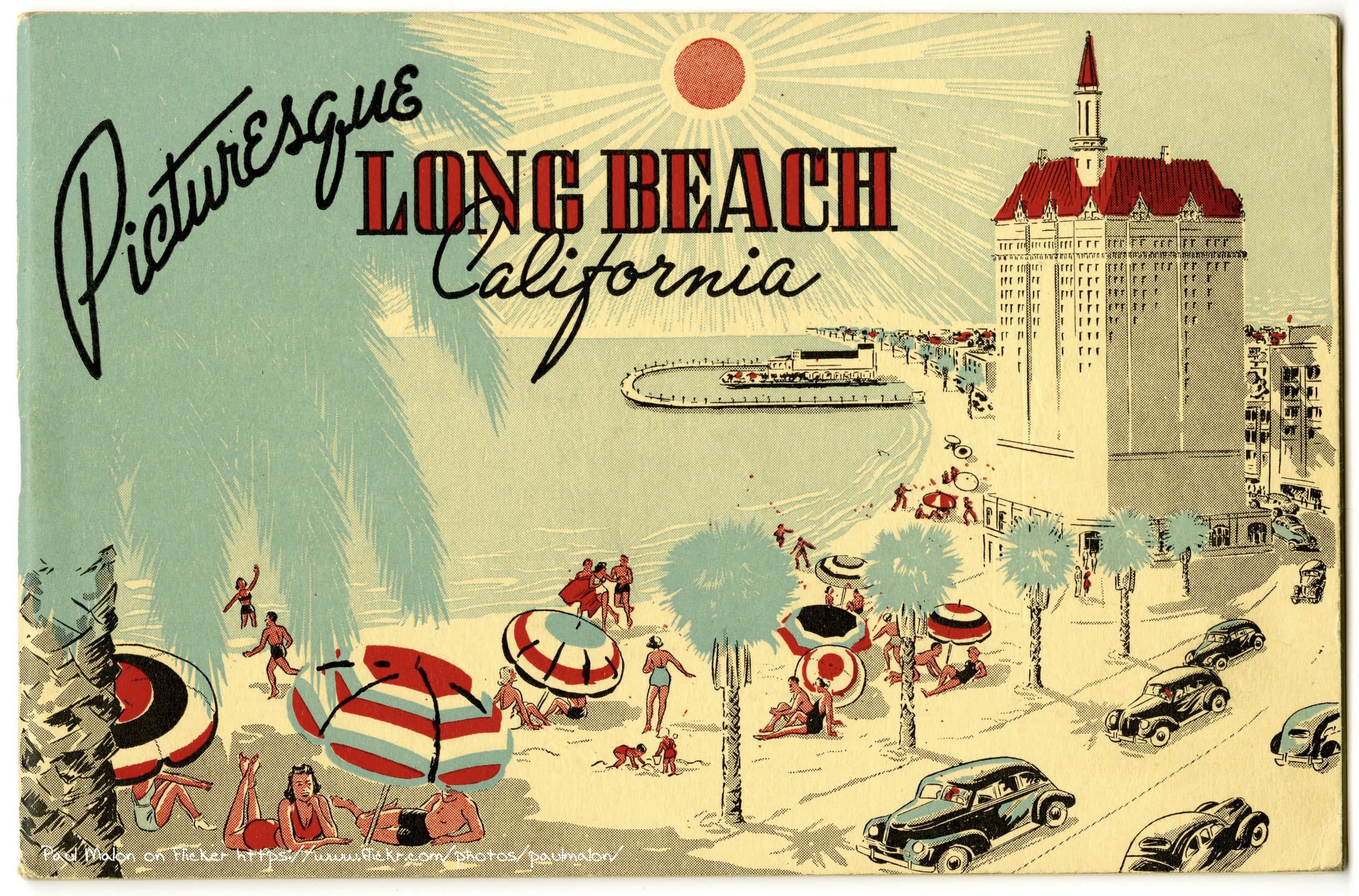 Long Beach, 1946

Nikola Tesla; Bullock Electric Mfg. Co.; Strobridge Calendar Card; December 1904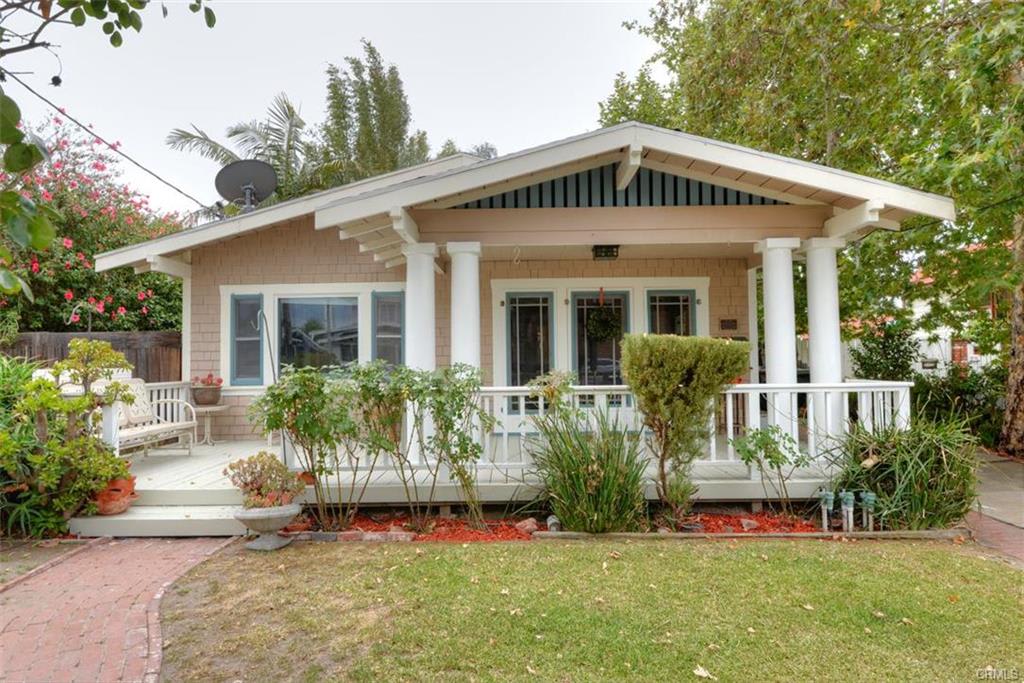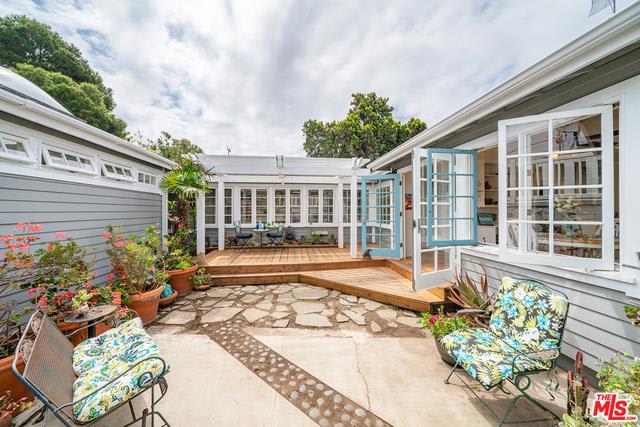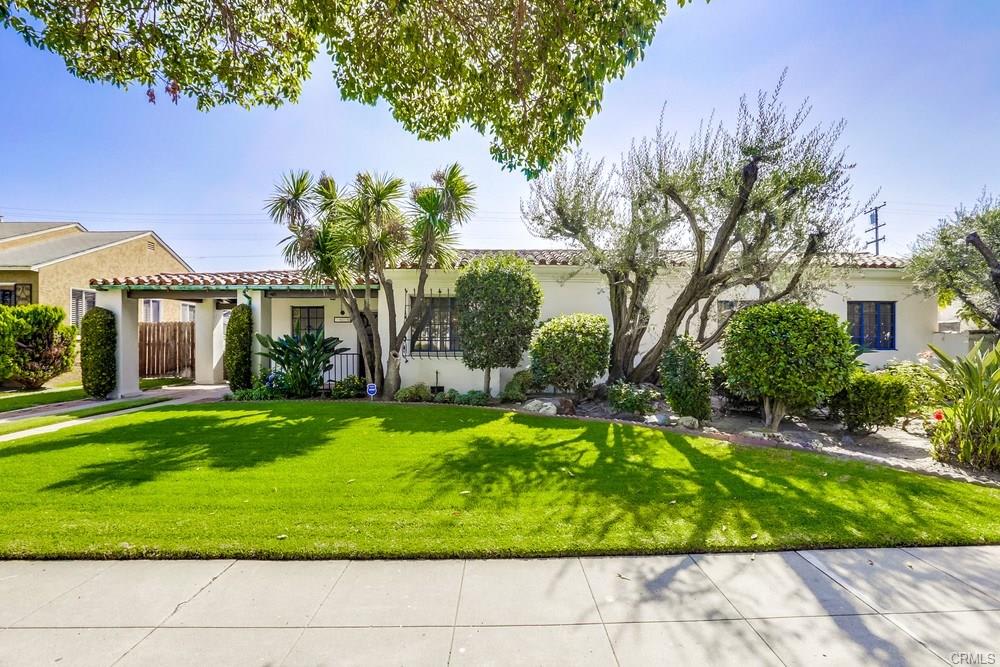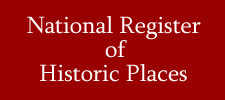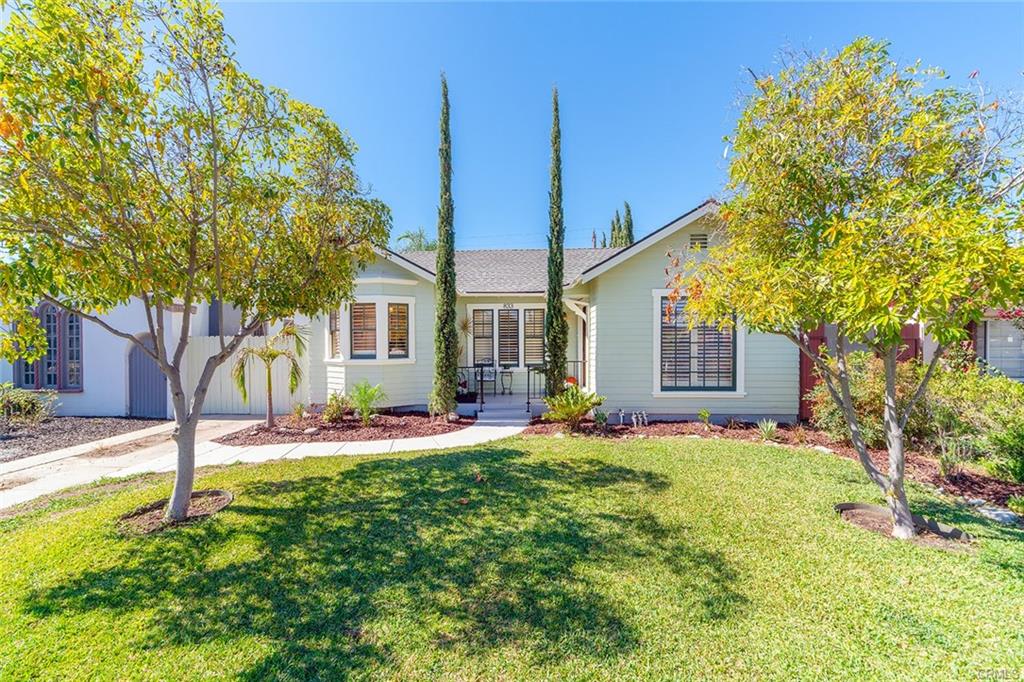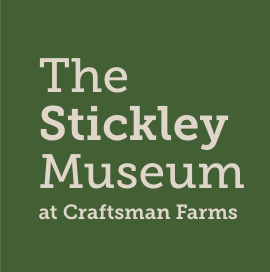 CALIFORNIA PRESERVATION AWARDS 2020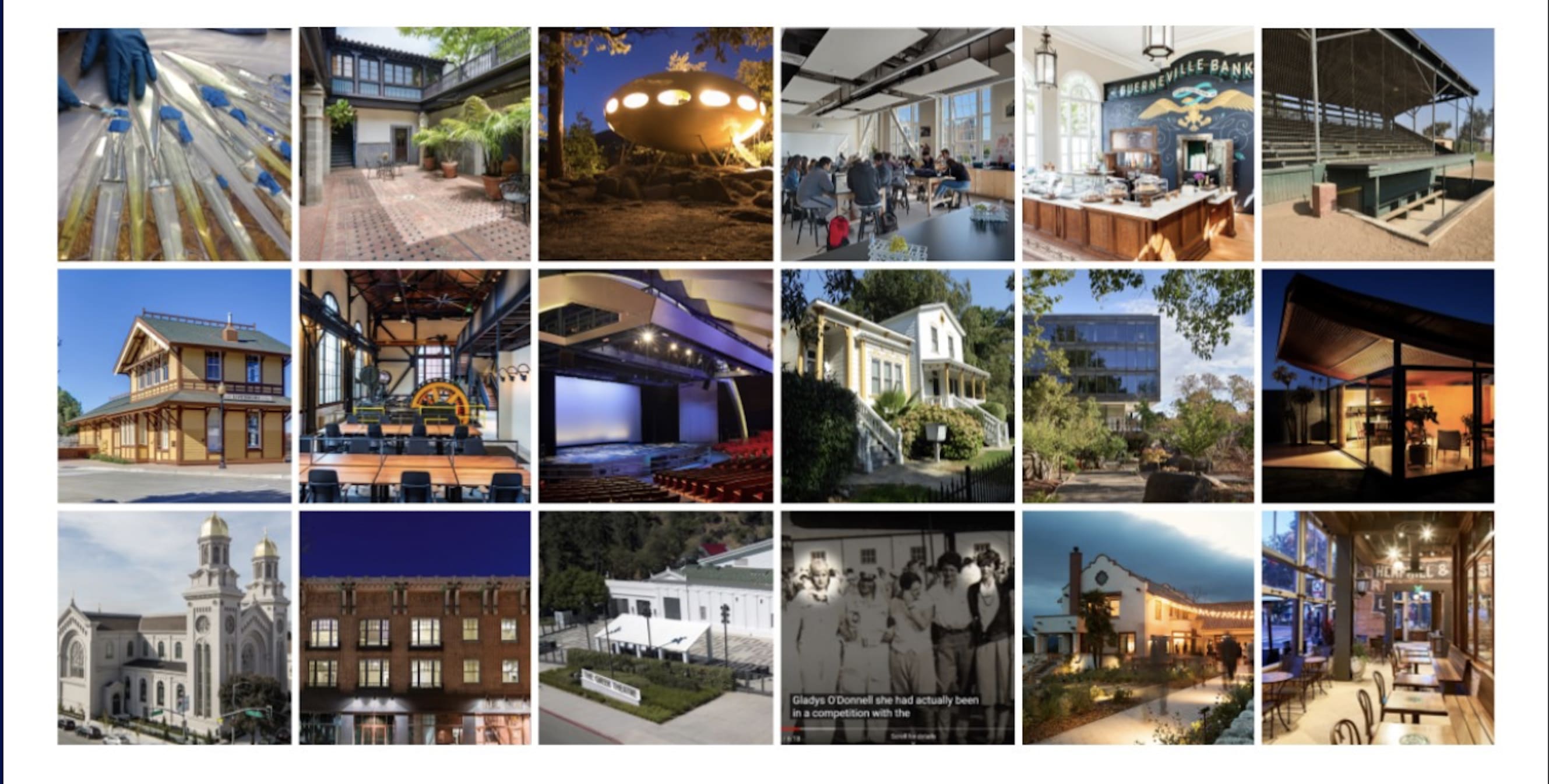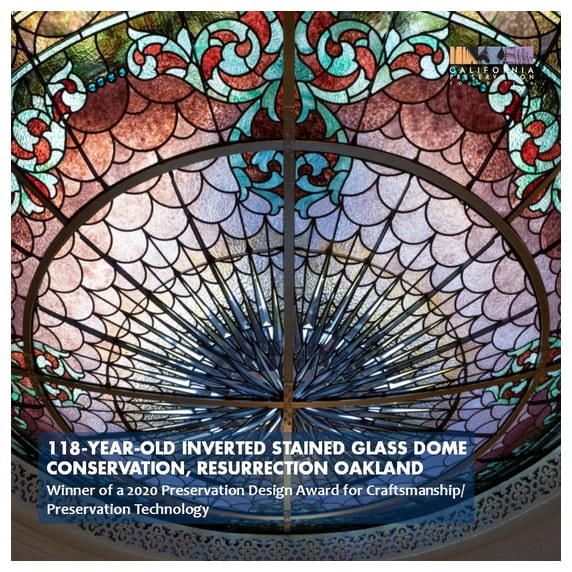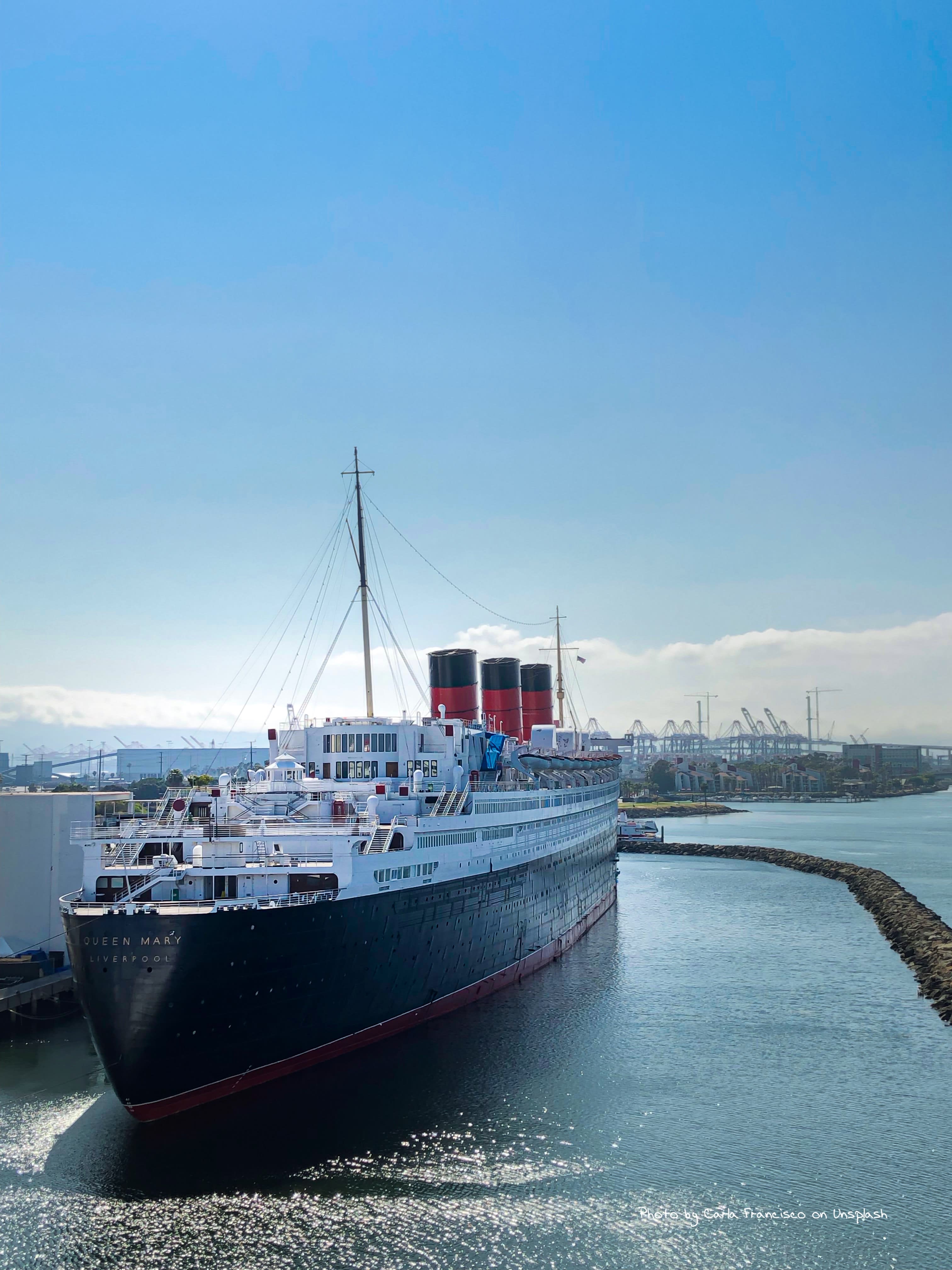 The Queen Mary was the largest and fastest troopship to sail, capable of transporting as many as 16,000 troops at 30 knots.
Photograph of the first house in Long Beach, ca.1880.
1888: Original residents of the foiled Willmore City renamed their town Long Beach, after its long,wide beaches, and the city became incorporated.